Transcon Conveyor is excited to announce that we were an exhibitor at the recent Forge Fair 2019 held at Huntington Convention Center in Cleveland, OH. If we saw you at Forge Fair, thanks for visiting our booth. In case you missed us, please click on the following links to view our handouts to learn more about our Company and the different conveyor designs and options we offer to meet your specific forging operational requirements. Please Contact Mathew Frank, Mathew.frank@transconconveyor.com, at 440-255-7600 for more information.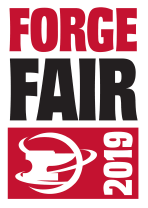 Download the Forge Fair Handout 1 Here.
Download the Forge Fair Handout 2 Here.